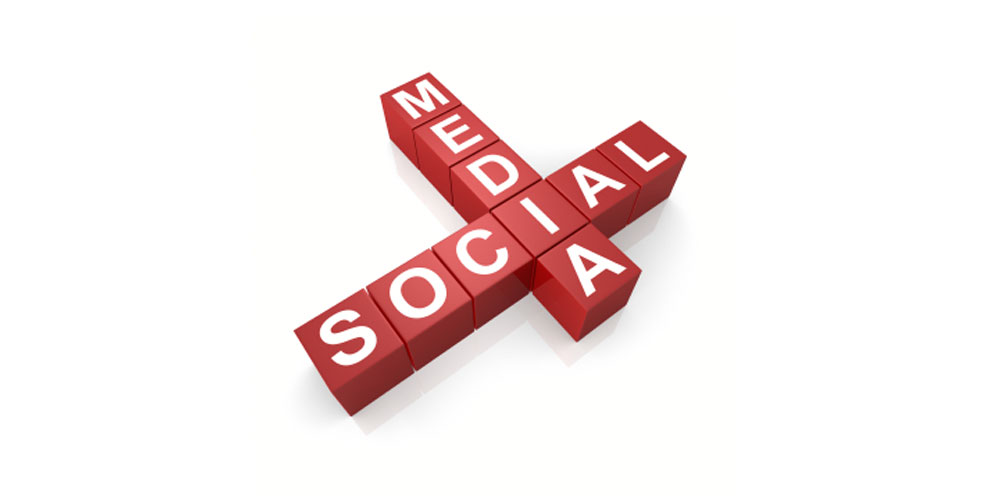 10 Benefits Of Social Media Marketing And Branding
In the last couple of years there has been a huge increase in the use of social media platforms by businesses looking to expand their audience and increase their customer base. If you're interested in finding out whether or not this is actually a viable strategy, this article looks at both the benefits and possible drawbacks of this type of marketing, and lists the 10 largest social media platforms that may be worth looking into!
The Benefits of Social Media Marketing And Branding
1. It can increase your website traffic:
The more quality content you put up on your social media profiles, the more people will be
encouraged to follow the links to your site! This gives you the opportunity to make more people aware of your site and business.
2. It can improve your search engine rankings:
Even though the requirements for SEO success are always changing, Google, as well as other search engines, may be using social media presence as one of the factors when calculating their rankings. So if you want a higher SEO ranking, a high quality social media presence maybe be one step towards achieving it!
3. It can increase brand recognition/awareness:
Social media can significantly increase your visibility on the internet – the more visible you are, the more recognisable and familiar you'll become to your audience! Your audience will become better acquainted with your brand and will know exactly what you're offering.
4. It can give your brand more authority:
Interacting with your customers on social media and encouraging them to talk about the brand will result in more people talking about your business. This will help to legitimise your brand and will show other potential customers that you already have a large customer base.
5. It can give you a deeper insight into your customer base:
Your audience has the opportunity to interact with you through social media – this will help you to get honest opinions and constructive criticism into how to attract a larger audience and how to improve your services.
6. It can help you improve and broaden your customer service:
With social media, you can publicly resolve any issues with your customers, as well as openlydemonstrate how good your customer service is! This will also improve the customer experience that your business offers.
7. It can encourage brand loyalty:
The more your customers feel listened to and acknowledged, the better their overall experience will be with your company – this will keep them coming back for more!
8. It can increase your conversion rates and sales:
Every post you make on any social media platform is an opportunity for customers to convert, or to visit your website, and to eventually make use of your services – because of this, your sales figures can significantly increase.
9. It can decrease your marketing costs:
Opening an account with a social media site is usually free, so most of your time and costs will go into simply maintaining the page, responding to users, and putting up relevant content!
10. It'll help you to either gain a competitive edge or to level the playing field:
Most of your competitors probably already use social media for marketing and branding purposes. Using it will allow you to compete with those that do, and to gain a competitive edge over those who do not!
Learn more about how social media can impact your business here
http://cjgdigitalmarketing.com/top-8-benefits-of-social-media-marketing-for-small-businessinfographic/.
Are There Any Drawbacks To Using Social Platforms For Marketing?
As with most marketing strategies, using social platforms may pose several issues that have to be kept in mind.
1. Return On Interest (ROI) can be hard to define and measure accurately – While you will be aware of how much you spend on online marketing, the returns can be difficult to estimate.
2. Control is no longer solely in your hands – Negative and malicious elements may be difficult to control. Negative public comments are unavoidable, and your content can be twisted and used against you.
3. It can be time consuming – A lot of time and carefully directed effort has to be spent on the platforms in order to reap the benefits of this type of marketing. When dealt with efficiently however, these drawbacks can be relatively easy to handle and/or avoid.
What's The Best Social Platform For Online Marketing?
With so many social media sites to choose from, deciding which ones to invest your time on can be a tricky process. According to the Global Web Index summary in January 2015
(http://insight.globalwebindex.net/social-media-engagement-q1-2015), the 10 largest social platforms (based on monthly active users as well as the number of total accounts) are (starting with the largest):
1. Facebook
2. YouTube
3. Twitter
4. Google+
5. Instagram
6. LinkedIn
7. Pinterest
8. Tumblr
9. Badoo
10. Myspace
You can use this site to help you determine which social media platform might be most suitable for your business http://www.quicksprout.com/2014/09/05/what-social-media-platforms-are-bestsuited-for-your-business/?display=wide.
For now, it seems that the benefits of using social platforms for marketing and branding far outweigh any possible drawbacks. The key to successful online marketing though, is knowing which platforms to focus on, and how best to use the resources available to you!