Benefits of Ecommerce for Small and Medium Sized Retailers
No matter how small or big your business is, you must know that your online presence plays a major role in deciding the fate of your business. In this day and age, ecommerce business is rapidly progressing across the globe. Most of the people no longer have the time to go out in the market and shop for hours therefore, they prefer purchasing products online and that is where the best looking website takes the highest market share via web club commerce solutions. Even if you have a retail outlet, it is always good to maintain an attractive online presence in order to improve your sales. The best example is of various food chains that are selling their food items via various third party apps and websites.
You reach a larger audience
As mentioned above, internet is currently one of the most powerful portals providing millions of businesses with immense exposure. These days more than 80% of the people are usually browsing something on the internet. If you have a strong online presence, you don't really have to go to potential customers in fact, they will come to you. If you have maintained a nicely designed product list and a user-friendly interface of your website or application, you will surely reach a large number of people and get frequent product orders on a daily basis. All you have to do is keep updating your product list and never forget to come up with discount offers from time to time.
You don't have to explain everything
The best thing about web club commerce solutions is that you don't have to physically interact or explain everything to your potential clients via telephone calls. All you have to do is design an attractive and comprehensive web portal that allows all potential clients to get all the information they want without having to contact anyone. In order to make the user experience more easier, you can post pictures and videos along with elaborate descriptions and user reviews. This way anyone willing to buy your product, will simply have to click on the purchase icon and have the possession of your product in no time.
No need to open a retail outlet
If you don't have the resources to open up a retail outlet, you don't have to. All you need to do is develop an online application or create an attractive website and you're good to go. In order to enhance the reachability, you can always use Google analytics and increase the rank of your product. You can invest a little money on placing social media ads and you should be able to reach a larger audience. If you have a plan and some money, you can invest all that in ideas rather than a building and a few staff members. You might have to rent a warehouse once your sales increase but that is always optional depending on the number and type of your web club commerce solutions.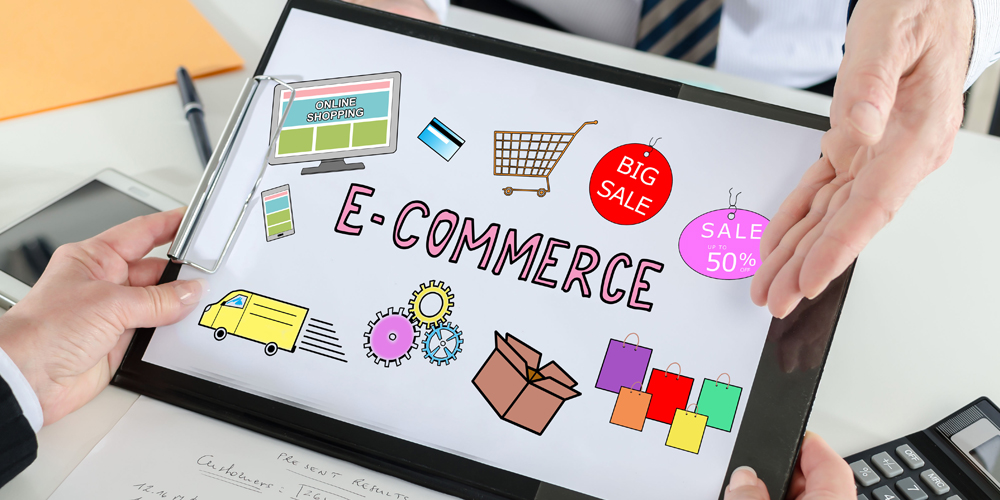 Benefits of Ecommerce for Small and Medium Sized Retailers No matter how small or big your business is, you must know that your online presence plays a major role in deciding the fate of your business. In this day and age,