Introduction
"Meta universe" is an abbreviation formed from the word "Meta," meaning "Transcendental," and the last two syllables from the word "Universe" that is "verse." Thus, its meaning applied to this technology aims to show its potential in making users experience a new reality, artificial and online existence, with virtual worlds Digital 3D characters (avatars).
The Metaverse is the latest generation of the Internet, the total convergence of streaming, interactivity, and social media. It is a virtual environment where anyone can explore, adventure, create, communicate, and engage in real-time. Content, communication, and engagement are physically displayed as powerful, evocative experiences that influence consumer behavior and, ultimately, brand value. The Metaverse has helped a variety of industries, including retail, entertainment and leisure, design, manufacturing, medicine, education, transportation, telecommunications, travel, social media, user interfaces, and content creation.
Some users will interact with it similarly; they would go with a multiplayer video game, while others will interact with their smart devices, shop, and experience content. The Metaverse will enable micron-accurate simulations of manufacturing processes while also eliminating the physical distance between teams.
The Metaverse, like a metropolis that never sleeps, will be always on, always living, and enable real-time encounters. It will eventually become the dominant global platform for creating and viewing live content, with significant new features such as interactivity, real-time transactional functionality, branded promotion and integration, game mechanics and functionality, integrated socialization, blockchain and NFT capability, and rewarding gamification tools.
The primary way into the Metaverse will be through a browser-based URL and a personalized avatar that individuals can navigate a virtual metaverse environment using a mobile device utilizing standard game engine mechanics. Our avatars, which will be infinitely customizable, will be virtual copies of ourselves that will hold our keys, money, and identities. We'll buy digital assets for our avatars like clothing and jewelry. We shall decide how much of our data branded metaverses will have access to personalize our experiences.
Essential Features of Meta Age
As a "Metaverse" by some of the world's top personalities and influencers, it must at least represent the following five features needed to be viable, massive, reliable, secure, and accessible to the majority, and this:
Let the participants feel the real and effective presence of the environment and other participants.
Ensure the most incredible possible interaction between all the different virtual worlds, their elements, and assets.
Implement functional standardization of the technologies and processes used, especially openly.
Support commercial management of digital assets such as cryptocurrencies and NFTs, as well as fiat money.
Offer total perseverance and scale so that everyone can enter and that anything acquired or built can never be easily lost or destroyed.
What is the Essence of the Metaverse?
Seventy years ago, computers were the lot of engineers, but now 60% of the world's inhabitants use the Internet. Technologies have become much simpler and more accessible; continuing this logic, engineers and science fiction writers came to the Metaverse concept.
The Metaverse should become the next stage in the development of computer technologies; people will find them to be as convenient and easy as feasible. The main feature of the Metaverse is the blurring of boundaries. The Internet, social networks, instant messengers, games, applications will merge into one big virtual world. And this virtual world itself will become a continuation of the real one.
The development of computer technology has brought people into the information era – production has shifted from manipulating atoms to the manipulation of numbers, bits of
information. But the digital world still exists, as it were, in a separate reality behind the glass of the screen, which a person cannot touch.
A person can see, hear, touch, smell, taste, and feel his position in space. The Metaverse can now partially cover only the first three senses – sight, hearing, and touch. To do this, you need to use helmets and glasses of virtual (VR) and augmented (AR) reality, tactile gloves, and suits. They work imperfectly.
Concept of Meta Age
Metaverse is like a world that is always there, like a place that you can visit. What can be done synchronously for all people?
A space that will make heavy use of blockchain technology, cryptocurrencies, and non-financial tokens (NFTs) to enable individual ownership and creation of economies, markets, and online businesses more quickly, securely, and even privately and anonymously, if needed.
This new universe allows us to freely create anything from our avatar, which is equal to us (or not), to our surroundings, rooms, and even enterprises. The Metaverse was created to bring the physical world and the world of social networks together in a unified virtual environment, to make social networks much more customized, immersive, and, to some extent, closer to reality, as a different way of relating from the virtual.
It has the ability for all users to simultaneously be on the Internet, a direct sign of a parallel universe. Its quick and imperceptible transition into real space is, according to the futurologist, not the old familiar world, but a new real substance in which we have to learn to live.
Certain artifacts can be taken out through augmented reality from the virtual world to the real one. That is, in this Metaverse, we can teleport various assets. For example, we can take information from that world and use it in the real world and vice versa.
Communication with the world
The Metaverse excels in the augmentation, advancement, and enrichment of real-time social media interactions; it's always on, always live, and enables real-time experiences just like a city that never sleeps. The Metaverse allows for the interaction that replicates the physical way we communicate with AI tools (Artificial Intelligence). Avatars will meet acquaintances in a metaverse to explore and enjoy everyday experiences such as shopping, visiting family and friends, attending virtual concerts and conferences, visiting galleries and museums, and even attending school.
Laws and rules of conduct in the Metaverse
If creating a new universe is not an easy task, then organizing the legal structure in this Metaverse is much more complex. If the Metaverse promises to give some freedom to people, then will this freedom not become the embodiment of anarchy? Even in the Metaverse, laws and rules of conduct are needed, and the regulation of these rules has been placed in the hands of artificial intelligence.
Metaverse fashion
We can look at whatever we want, try on things and change them whenever we want. Such a bright leap in the fashion industry will make it possible to embody the most daring ideas of fashion designers from all over the world. Clothing and footwear manufacturers have begun to focus on digital products and sell them in large volumes through NFT platforms. Fashion will change dramatically, the tastes of people in clothes will change. They will become bolder, brighter, and more luxurious.
Meta education
New world, new demands, new teaching methods. In the Metaverse, students will be able to learn the theory and get in touch with it in virtual reality, feel the experience of their ancestors, experiment without worrying about the consequences, and recreate new worlds in their hypothetical version. A guide to the Metaverse will replace teaching.
Meta-travel
Metaverse provides a vast potential for exploring other countries, the feeling of real travel will be replaced in the new universe. But Virtual journeys can be made brighter like real due to AR technologies, which will add drama, graphic additions, and adventure plans to everyday walk in a strange city.
Gamification
The new meta world will captivate, surprise, and entertain players; if earlier we tried to distract ourselves from the constant fuss and global problems in the game or watching videos, then the new era sets new priorities, and now returning to the real world will be an act of resting from the meta. The largest gaming companies are faced with a difficult task, to create a different visual world, which is a thousand times more complicated than the most fantastic game on a console.
New workspace
Today, virtual spaces have already been created for company employees to meet remotely, work on projects, and carry out assignments. But the new meta-world will force managers to rebuild again and create a more gamified workflow for employees. But now, there will be more employees in the subordination of the leader who is ready to complete the task for the prize in the meta-universe. The most successful leader will be the one who builds the most exciting and tempting algorithm for completing tasks.
How the Meta Age is Overpowering the Real World
Although it will be some time before individuals encounter an entire metaverse, as depicted in the film Ready Player One, metaverse-based technology have already begun to alter reality, and there are compelling reasons to assume this:
Many metaverse games employ blockchain-based platforms powered by cryptocurrencies and NFTs to purchase virtual assets. On a platform worth hundred or tens of thousands of dollars, many artists, players, and even investors purchase a virtual property. Cryptocurrency is frequently used in these transactions. In June 2021, a digital investment corporation called Republic Realm paid $913,228.20 in NFTs for a virtual plot in a virtual realm called Decentraland.
3D modeling artists with the talent to design restaurants, galleries, offices, and other structures in the Metaverse can earn anywhere from $1000 to $6000 for a single design. NFT (non-fungible token) artists are hosting virtual events to promote their work, and they are even charging visitors an entry fee (in the form of crypto tokens).
In theory, a metaverse is an open universe where your age, gender, race, or religion don't matter. Mostly because your avatar allows you to mask your true identity, all people need is a mobile phone, an internet connection, and a (VR) headset to trade, cooperate, develop assets, invest in virtual real estate, customize their reality, swap identities, and achieve so more. Kyle Giersdorf, a 16-year-old Pennsylvania kid, won the Fortnite World Cup in 2019 and got $3 million in prize money.
COVID -19 has generated significant growth in practically all online services and metaverse-related industries, including blockchain, NFTs, and gaming. NFT sales surpassed $2.5 billion in 2021, due to an increase in the number of mobile game users during the coronavirus outbreak, the overall worth of the gaming sector is now projected to be around $300 billion, and the value of bitcoin and other cryptocurrencies has also increased since the pandemic.
Many real-world events, such as music concerts, business meetings, auctions, fundraisers, and even weddings, have begun online. Travis Scott, a well-known American rapper, performed a virtual musical show in the game Fortnite in April 2021, watched by over 20 million live viewers.
In metaverse-based immersive games, the unfettered flow of NFTs and cryptocurrencies is developing a virtual economy (also referred to as metanomics). According to research, about 2.5 billion people are active in trading activities across various metaverses worldwide. Such figures appear to have the potential to bring about significant social, technological, and economic changes in the real world.
In the meantime, it was possible to define the "Metaverse" as a digital universe full of many online worlds, which would be ideal for work, study, entertainment, games, business, and interaction with others through 3D avatars using virtual reality and augmented reality.
The Metaverse's three-dimensional places will allow you to interact, learn, collaborate, and play in ways that we can't even envision.
How the Metaverse will improve users' lives
The digital world is highly fragmented. Sites, services, games, not to mention local applications, exist in their isolated worlds. There are several of the largest social networks, dozens of instant messengers, hundreds of thousands of games, millions of sites – and almost each of them is trying to be a separate ecosystem, fenced off from the rest. The same online game sometimes splits into separate virtual worlds when launched on different hardware platforms, preventing Xbox and PlayStation users from playing with each other.
Conclusion
Overall, the Meta Age looms as the Internet of the future. Internet with a new level and a user interface will allow work, investment, study, and entertainment to be fast and friendly as close as possible to how we do it in real life. And of course, with significant business improvement, buy and sell thanks to great integration and usability from cryptocurrency "Non-Fungible Tokens (NFT)".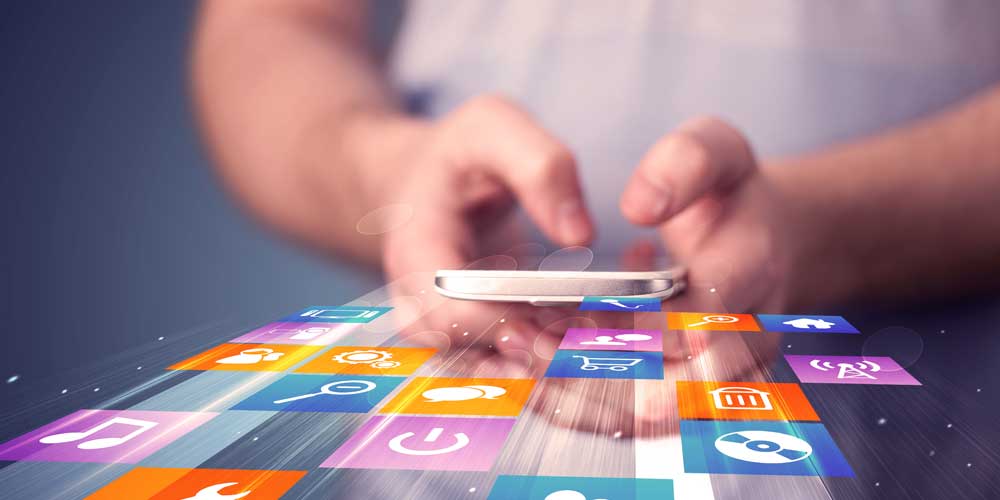 We live in complicated times where most our energy is consumed by digital devices. These digital devices consist of apps and several other technology type products. Many businesses take it as an opportunity to reach out to maximum number of