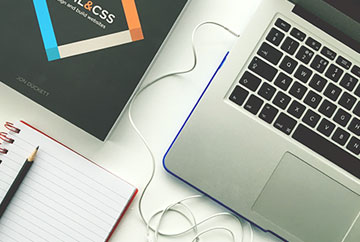 When it comes to getting attention, nothing beats creativity and originality. Websites that are able to attract large amounts of traffic thanks to their creative design and interesting content are also favored by Google and rank much better in the search results than other websites do. In other words, the adage that content is king is as true as ever, especially taking into consideration Google's ever-stricter algorithms. We will help you find ways to attract new and valuable traffic and become more relevant and recognizable in the process.
The basis and success of a website primarily depends on creative website pages that both attract visitors and more importantly, rank well. Most modern websites range from 5-10 actual live pages of content and information but adding blogs and a range of additional data can expand the actual database. Content is king and it's always been the case that the relevancy and potency of your content will dictate your online success.
It's also important to note that Google performs scans on millions of web pages daily, to identify copied content, thus penalizing sites accordingly. This has placed a greater emphasis on website management and indeed the need to build, design and maintain a content rich database, unique and professional. We will assist on request to provide resources that can encapsulate you website and model, by provisioning search engine rich date that complies with your business or personal strategy.