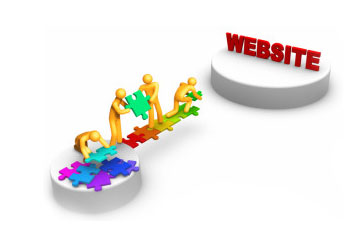 Security is a matter of utmost importance to every webmaster, and rightfully so—how could you ever expect visitors to your site to trust you with their personal data if your site is lacking in this department? Every day, countless hackers the world over try to penetrate secure databases in order to obtain detailed sensitive information they can then use to commit various acts of fraud. Luckily, all that's needed to prevent them from succeeding are the right security measures, and our team of specialists will help you choose a strategy that will keep you and your visitors safe.
Online security can be fragmented into many categories and requirements and in turn may require several modes and applications. This therefore becomes a necessary component for all websites and online databases within the global online framework. There are a number of measures and strategies that need to be adopted to ensure your website is fully protected and data is secure. Is has been noted that millions of attacks take place daily, with penetration to secure databases and information tables, a common occurrence.
The facts remain that nothing can be secured online and be deemed in-penetrable, within this vast network of online systems and skilled individuals. Password protection and internal measures that website owners need to also maintain, to ensure website integrity. What we can do is secure within the realms of possibility and monitor 24/7 to ensure alerts are in place, in case of any security breach.
We will adopt a comprehensive security application process involving the following.
Fully secure WordPress using our own established techniques
Apply plug ins that provide additional security layers and notification tools
Assist with HTTPS SSL security certificates and dedicated hosting requirements, on demand.
ECommerce packages will get an security SSL security certificate applied.
Consult and advise on additional security measures and protocol
Re-install WordPress files immediately, should a security issue or breach occur.
WordPress updated to latest version.
Maintain monitoring of the website to communicate errors or issues with website files.
Website back ups in play should a website be compromised and security access is applied.
Extra security options to htaccess file via administration panel.