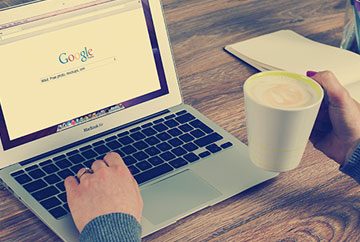 The importance of having a good site map is often underestimated, which is a shame because of how much good submitting your site map to Google can do for your website. When a webmaster submits his or her site map, the search engine has automatic access to your website, meaning it will create instant website recognition by indexing your files in its database. And the more Google knows about your website, the better for you, as your website will rank higher in the search results. Our team of specialists will make sure Google gets the freshest site map your website has.
Site maps play a significant and pivotal role in the initial phase of Google indexing and verification. Once submitted search engines will access your site's data and create an instant website recognition by indexing your files within their mass database. Whilst, it is a known fact that Google represents only one of the many search engine models in existence, it is by far the most recognizable brand and indeed search popularity. As part of our low cost web designs packages, this will be part of the initial launch phase to endure your website has immediate search engine traction.
Submitting a map of your site to Google can be one of the most important steps in getting it properly indexed and available for your customers to find you. By getting your sitemap into the hands of Google, you ensure that their search engines know exactly where you are and how to find you. This can even reveal pages of your site that are not typically revealed by the little bots that crawl the web traditionally known as 'spiders'. They're whole job is to find new content on the internet, and revisit old content to make sure it still exists, and to add new pages that may have appeared.
While submitting your site will certainly not guarantee it gets indexed, it is an important part of the process. By making sure your sitemap is in the hands of Google, we're supplementing the SEO elements already built into your site, helping to make it available for search engines to find. Once it's available for that, that's where the SEO elements can start doing their work to assist you in getting ranked.
Getting your website indexed so it can start being found by your prospective customers is vital to a successful web presence, and our site map submission service guarantees all possible steps have been taken to get you out there as quickly as possible. It's just one more element offered by our comprehensive website package!