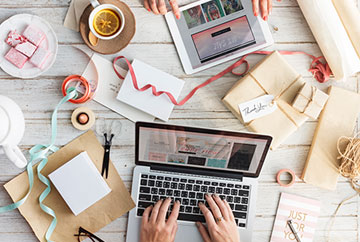 Small business in Australia has become a massive economic contributor to employment, driven and consisting of a wide spectrum of individuals, business types, industries, strategies, markets, products, services, and more. Our Web Club packages offer a complete online presence that can and will suit any business model. This very low cost web service is typically geared to create further value with additional customization, support and marketing incentives.
Recent statistics have also painted a surprising result in lieu of the 2.5 million businesses currently recorded to be in operation in Australia, with only about 35% being online. Please view this article for further confirmation http://www.crucial.com.au/blog/2014/09/23/an-incredible-35-of-australian-small-businesses-are-offline/.
Every business needs a website, and every website needs an individual approach. We now also offer a wide range of options to all of our clients to make sure that we can give each client exactly what their business needs. No matter whether you employ five people or five thousand, no matter which area of the market you operate in, and no matter what kinds of products or services you offer, you can be sure that we will do everything possible to customize your website to your needs.
It is now common practice to have some form of representation online, regardless of your adoption and business reliance. All data and search is Googled online and the notion of an offline business is now fully redundant. Our $990.00 website package is geared to suit all small businesses with value added, all the way.