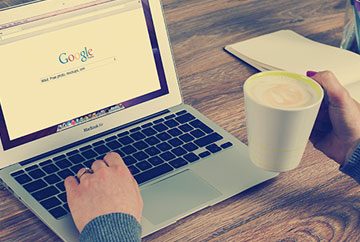 The website we develop will be enhanced by the keywords we apply within the main content providing on page SEO structure and density. You will be required as part of this package to provide 5 main keyword or phrases to which we will provide traffic and Google analytics. It's important to note that this option can become flexible in that further keyword analysis can be provided, however it may progress in the early stages of deployment and publishing.
For your website to attract the right kind of traffic and get on Google's good side, it is absolutely necessary for it to be enhanced with keywords of your choice that indicate what products and services are the most important to your business. That's why you will be required to provide us with 5 main keywords before we begin our work on your website. Of course, should you later on decide you'd like to expand your keywords, all you have to do is let us know so we can conduct an analysis on what you need and take action may require additional resources.
Choose you preferred keywords or phrases – 5
Set up of page titles
Meta descriptions
URL keyword conformity & structure
Tags in headings (H1,2,3)
Page content and keyword density
Call to action or business slogan
Internal links
Images
Social media migration
Basically, we will provide a range of keywords and phrases that will represent your business or personal goals and thus the site in the manner required. Competition for these keywords will also be inclusive of the report further gauging and assessing the SEO strategy and Google indexing process, going forward. This is by no means a search engine optimization service, just an undertaking and provision that the website designed and developed will be capable of being indexed by search engines.
This essentially provides the basis of any future SEO, online or social media campaigns whilst aligning the key business content, for this purpose. Additionally, we will assist with Google maps and Google Plus accreditation to allow your business to be properly showcased on Google for local area search and local business development.