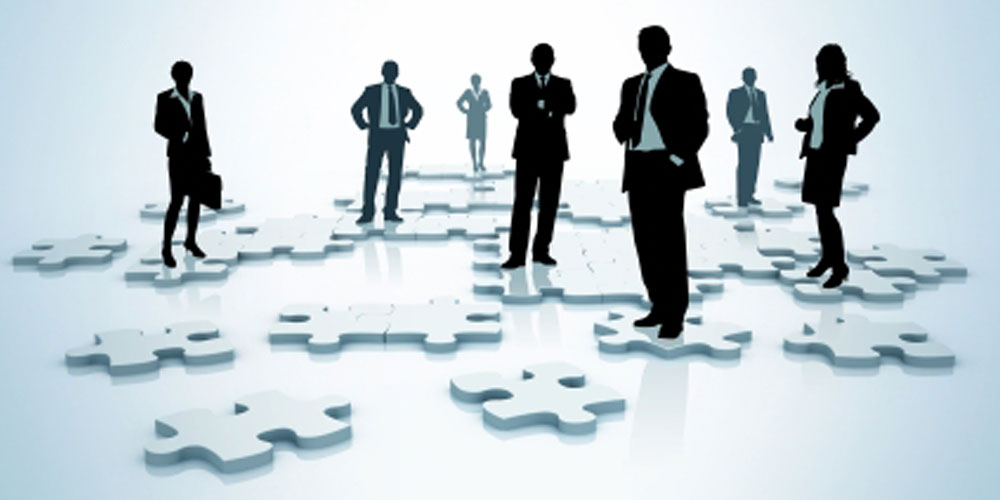 The World Of Freelancing
The world of freelancing is one that is constantly evolving. So who does this industry really benefit and what are the opportunities that freelancers and buyers alike should be looking to take advantage of? Whether you're interested in the idea of becoming a self-employed freelancer or a small business owner looking to outsource some of your daily tasks to a skilled professional, this article will briefly discuss the different things to look out for!
Opportunities That Freelancing Presents For Sellers The benefits of freelancing for sellers include:
− More flexibility over your working hours; you're your own boss!
− More flexibility over how much work you do and when you do it.
− You could have more income and could also potentially take advantage of more tax
deductions.
The drawbacks of freelancing for sellers include:
− Many freelancing sites either have membership fees and/or get a commission from your
jobs.
− You have to be prepared to cope with inconsistency in your cash flow, some months may be great, others may be horrible.
− You no longer have the luxury of passing on work problems to another employee; you're
solely responsible for all the work that you do.
Opportunities That Freelancing Presents For Buyers
The benefits of freelancing for buyers include:
− More flexibility because you only need to hire a freelancer if and when you need one.
− More flexibility over the type of work that you can outsource.
− Reduced costs because you only pay for the specific jobs you need instead of a daily wage or salary.
The drawbacks of freelancing for buyers include:
− Confidentiality may be an issue if a freelancer is unwilling to sign a non-disclosure
agreement for one small job.
− You could have less control over how different tasks are done.
− The freelancer may not always be available whenever you require work like a stable office employee is.
What Are The Best Freelancing Sites?
Depending on the services you're offering/looking for, different freelancing sites tend to cater to the different needs of both buyers and sellers. Here's a list of 7 of the most popular freelancing websites to give you a brief look at some of the possibilities out there:
1. Fiverr – This is one of the best sites for freelancers to offer anything from serious web-designing skills to completely random odd-jobs just for fun. While silly "gigs" are common on the site, Fiverr also allows for buyers to purchase large full-blown projects from their sellers.
2. Guru – This is one of the oldest freelancing networks; it was founded in 1998! The site allows you to showcase your work and expertise to attract new clients and has a great job-matching feature that allows for buyers and sellers to easily find just what they're looking for.
3. Freelancer – This site boasts over 15 million registered users and a wide range of different categories from which buyers and sellers can choose from. Whether you're interested in a translating job or a new biography for your website, this has something for everyone.
4. 99Designs – This site is unique in that it lets freelancers compete in design contests. Buyers are able to compare the work of different designers and choose to pay for only the project that they feel best suits their needs. While this is a great opportunity for buyers, sellers may find themselves spending a lot of time on designs that may never get sold – they do however get a great platform to showcase their talents!
5. Upwork – This is currently the biggest freelancing platform online; it's the result of a merge between Elance and oDesk. Because it's such a huge site, buyers generally get a vast
selection of sellers to choose from. This does however mean that competition can be high
for buyers – this can bring down the asking price for many of their services.
6. TopTotal – This is a premium network for more experienced, seasoned freelancers. The screening process that sellers are subjected to guarantees that buyers are able to enjoy
working with talented professionals. The sellers also benefit from having access to some
large-scale projects with well renowned clients such as JPMorgan, Airbnb and Zendesk.
7. CollegeRecruiter – This site is geared more towards college graduates looking for part-time work, internships and seasonal work. Recent graduates can use the site to increase their experience, and sellers benefit from being able to tap into the fresh talent in their fields.
To Freelance Or Not To Freelance?
While for some the benefits of freelancing/working with a freelancer can far outweigh the
drawbacks, this is not always the case. The answer to this question is extremely case-specific and varies between different people in different situations. What works for others may not work for you, so analyse and evaluate your own situation and cautiously experiment to find what works best for you!
To find more information on how well the freelance economy is doing in your area, visit
http://benrmatthews.com/freelance-statistics-2015/ ; here you can find up-to-date freelancing statistics for this year!