Professional Online Services & Solutions
We are now offering complete and comprehensive website packages together with all the modern features and tools to establish or re-establish your online presence. This website service is designed to introduce both the thousands of small businesses not already online also to enable existing websites to conform to the new standards required, to succeed and compete online. This professional services comes with a range of first class requirements to further enhance your business, blog or personal website, whilst conforming to a range of modern practices in security, SEO, design and data layouts.
Our main aim and priority is to present a comprehensive solution, one that embraces and provisions all the web based essentials, for an immediate online impact and polished website. There are an endless maze of imperative services, applications and fixtures required to establish a competitive web presence. This Web Club solution is geared to most online demands without cutting corners and with provisions for customizations and additional requests. Our Web Club team and array of partners embrace all aspects in an efficient and professional manner, thus providing the basis for growth and online performance. The entire list of components relatives to our packages are listed as follows with further detailed information provided, in our services menu page.
Selection of WordPress designs
Modern and fully responsive designs
Individual, industry, trade or business type
Content management system (CMS)
Professional website pages
Fully secure and protected
Website updates
High quality stock images
ECommerce options
Email accounts
Live support services
WordPress plugins
Keyword research
SEO compliant on page design
Google – site map submissions
Membership to https://webclub.com.au
Secure website hosting
Free advertising on business directory
No lock in contracts
Regular monthly backups
Company Video (Conditions Apply)
Social media options (Conditions Apply)
Custom web development (Conditions Apply)
Ongoing SEO services (Conditions Apply)
Onsite training provided (Conditions Apply)
Money back guarantee (Conditions Apply)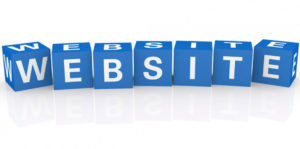 As a member of the Web Club we will ensure your business is not only web compliant but also up to date in the vast area of technology. Business technology is evolving rapidly, with most changes being adopted in a meaningful and applicable fashion. Our task and daily routine involves sourcing. accessing and disseminating information, coupled with immersing ourselves with innovation and disruption. This may or may not be suitable to your business however the necessity to maintain some form of knowledge base and instant understanding of revolving technology,  can be advantageous. The following areas reflect the basis of our daily research and distribution base.
New technology launches
Daily technology news
New funding rounds for technology
Twitter feeds
Ideas, trends and innovation
Leaders and creators
Product launches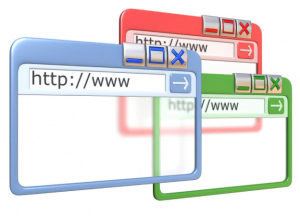 Technology and business trends evolve and surge daily, creating an extremely fast paced technological landscape. There is a constant need to access technology and keep up to date with global changes, which are required to assist with growing and maintaining your business.
There are also unlimited avenues to source information and we target the right portals and platforms, to ensure all our members are truly informed. Data has become as important to your business as your accountant and sales team. Critical decisions can somewhat reliant on new standards and platforms. We perform the role of an online technology consultant, guiding and informing you through this maze of data. Conforming to technology is now a bona fide requirement and your business needs be involved, in somewhat capacity.
Ideas, trends, news, updates that are centric and applicable to your business and industry.
Ongoing specials and resources available to all members on a regular basis.
Webinars and tutorials on how to better understand and grow your business online.
Access to world class global expertise with proven track records.
Online business support during business hours and via email.
Promotion of your business on our business directory for additional exposure.
Networking opportunities with other Web Club members and industry experts.
Business partnerships with a range of other businesses and online entities.
Monthly newsletter subscription together with web specials.
Opportunities to get involve in a range of online initiatives and concepts.